Vaccine hesitancy higher among rural, low-income communities: study
Mar 31, 2021, 08:40 AM by CTV News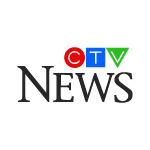 Environics Analytics found that around 69 per cent of Canadians over the age of 16 intend to take the vaccine, 18 per cent say they're "unsure", while 13 per cent said "no."
A new study by Environics Analytics suggests that a majority of Canadians plan to get vaccinated against COVID-19, but those living in lower-income and rural communities are more likely to say no to the vaccine.
The data analysis looked at 10,000 survey results collected through Caddle, an app that offers rewards for Canadians in exchange for answering surveys, during the week of March 1. Environics Analytics used postal code data to weight the responses proportional to the demographic makeup of Canada.
Find the VaccineInsights study here
Read the full CTV News article here