Globe and Mail: Household wealth drops for first time since financial crisis
Sep 18, 2019, 09:13 AM by Rachelle Younglai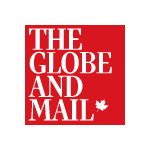 Environics Analytics' WealthScapes 2019 report shows Canadians taking the path of financial prudence.
Canadian household wealth dropped in 2018, the first annual decline since the financial crisis battered equity markets and sent real estate prices plunging nearly a decade ago.
The average household net worth fell 1.1 per cent, to $678,792, last year compared with 2017 because of the drop in the stock market, rising debt levels and higher interest rates, according to a new study by Environics Analytics.
Read the Globe and Mail article (subscription required, opens in a new window)