More than a million Canadians engaged in overnight holiday-season travel, data show
Jan 22, 2021, 08:05 AM by The Globe and Mail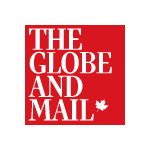 The analysis, compiled by Environics Analytics for The Globe and Mail, looked at a database of location data from 20 million mobile phones.
Roughly 1.2 million people in Canada, many of them from affluent neighbourhoods, spent at least one night away from home over the holidays even as governments were urging people not to congregate, according to an analysis of location data.
In the weeks leading up to Christmas, public-health experts and governments repeatedly warned that holiday gatherings would only increase the rising number of COVID-19 infections.
Read the full Globe and Mail article here.